A Detailed Guide to Corporate Secretarial Service Providers in Singapore
Corporate secretarial services are a fundamental component of a well-structured and legally compliant business operation. These services encompass a range of administrative and compliance-related tasks that are crucial for maintaining a company's legal and regulatory obligations.
Important Factors to Consider for Corporate Secretarial Services
Compliance and Governance
One of the Best corporate secretarial services primarily revolve around ensuring that a company complies with all relevant laws and regulations. This includes maintaining corporate records, preparing and filing necessary documents with government authorities, and ensuring that the company adheres to its own articles of incorporation and bylaws. Corporate secretaries play a vital role in facilitating corporate governance, which is essential for building trust with stakeholders and investors.
Record Keeping
Accurate record-keeping is at the core of corporate secretarial services. Corporate secretaries are responsible for maintaining crucial documents such as meeting minutes, shareholder records, and financial statements. These records not only serve as historical documentation but also provide transparency and accountability to shareholders and regulatory bodies.
Board Support
Corporate secretaries often assist the board of directors in their roles and responsibilities. They help in scheduling and organizing board meetings, preparing agendas, and ensuring that directors have access to all necessary information. Their role in facilitating effective communication between the board and executive management is instrumental in the decision-making process.
Regulatory Filings
Companies are subject to various regulatory requirements that demand regular filings and reports. Corporate secretaries are responsible for preparing and submitting these documents accurately and on time. This includes annual reports, tax filings, and disclosures required by regulatory agencies. Failure to comply with these obligations can result in legal consequences and damage to a company's reputation.
Shareholder Relations
Corporate secretaries often serve as the point of contact for shareholders. They handle communications related to meetings, voting, and proxy statements. Additionally, they play a crucial role during annual general meetings, ensuring that shareholders have access to the information they need to make informed decisions about the company.
Changes in Corporate Structure
When a company undergoes changes such as mergers, acquisitions, or restructuring, corporate secretarial services are essential. They help navigate the complex legal processes involved in these transactions and ensure that all required documentation is properly filed.
Top 10 Corporate Secretarial Services Providers in Singapore for 2023
1. Helmi Talib Corporate Pte Ltd
With over 25 years of experience, Helmi Talib Corporate Pte Ltd offers professional corporate secretarial services backed by a team of over 50 accounting experts. Their commitment to client satisfaction and a wide range of services make them a top choice.
Key Services: Audit & Assurance, Accounting & Bookkeeping, HR & Payroll Services, Tax Advisory and Compliance, Corporate Secretarial Services, Internal Audit & Risk Consulting Services, Liquidation & Receivership, Transaction Services
Website: https://www.helmitalib.com/
Address: 133 Cecil Street, 15-02 Keck Seng Tower, Singapore 069535
Phone: (65) 6339 2776
2. 3E Accounting Pte Ltd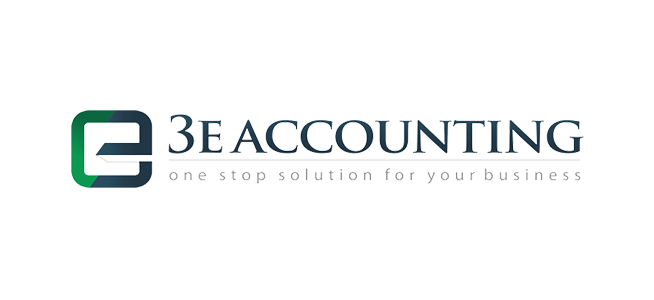 3E Accounting distinguishes itself with a team of highly skilled professionals capable of delivering the pinnacle of excellence in various areas such as accounting, taxation, corporate secretary services, corporate regulatory compliance, marketing, and administrative support, among others.
The core philosophy of 3E Accounting is centered around the three E's: Efficiency, Effectiveness, and Economy. They are committed to providing client services and agent support that go above and beyond, ensuring that all aspects of a company's needs are met comprehensively.
Renowned for its innovative approach, 3E Accounting Pte Ltd. operates in a manner reminiscent of a tech start-up, making it one of the most respected Corporate Service Providers not only in Singapore but also globally, with a presence in numerous countries.
Key services: Start a Singapore Company, Immigration Singapore, Corporate Secretarial, Virtual Office, Accounting, Taxation, Human Resource, Auditing, Business Advisory, Business Setup, One-Stop Cloud Solution, Other Jurisdictions Setup, Stamp Seal Makers, Legal, Associate Business, IT and Design, Software Sale and Development, Trust Services
Website: https://www.3ecpa.com.sg/ 
Address: 51 Goldhill Plaza #07-10/11, Singapore 308900, Singapore
Phone: +65 6690 9262
3. Osome Corporate Secretarial Services
When you make the wise decision to enlist the services of a dedicated accountant and corporate secretary through Osome, you're embarking on a journey of expert guidance and support tailored to your company's unique needs. These professionals don't just perform perfunctory tasks; they invest their time and expertise in getting intimately acquainted with the nuances of your business.
With a thorough understanding of your company's operations, financial structure, and goals, your Osome accountant and corporate secretary become invaluable assets. They possess the knowledge and acumen to discern precisely which documents need to be submitted, ensuring your company remains in compliance with all regulatory requirements. Moreover, they are well-versed in identifying potential exemptions and reliefs that your business may be eligible for, helping you maximize your financial advantages.
4. Piloto Asia Pte Ltd
While Piloto Asia may not offer the extensive array of services that some of its competitors do, it excels in providing the essential services that any company may require. With Piloto Asia, you have the option to delegate all the intricate details, allowing you to concentrate on the core operations of your business, ranging from secretarial services to comprehensive accounting support.
Piloto Asia offers a straightforward choice between two packages: the foreign package and the local package. Determining the ideal package for your company is as simple as considering the nationality of your company's director. It's a straightforward decision-making process.
Notably, many foreign company owners have lauded Piloto Asia for its streamlined and expeditious procedures, especially when it comes to facilitating their entry into the Singaporean market. Piloto Asia also extends its services to encompass comprehensive immigration support and assistance with the establishment of bank accounts.
Although Piloto Asia is headquartered in Singapore, its diverse range of services is designed to cater to expatriates looking to establish their own businesses. For these compelling reasons, we wholeheartedly recommend Piloto Asia to foreign entrepreneurs contemplating the establishment of their companies in Singapore.
5. Ebos SG Cloud Accountants

Ebos SG Cloud Accountants offer fully digital accounting and corporate secretarial services. Their online platform and transparent pricing make them a convenient and cost-effective choice.
If your aim is to transition fully to online operations, Ebos SG Cloud Accountants offers a comprehensive solution. They specialize in accounting and corporate secretarial services, both of which are executed through digital and online platforms.
One significant advantage is that your documents will be securely stored in the cloud, eliminating concerns about potential loss. Moreover, Ebos SG Cloud Accountants refrains from imposing disbursement fees, such as charges for printing and stationery, should you opt for these services.
We commend them for offering a reasonable base rate for corporate secretarial services that accommodates companies of all sizes, a feature not universally found among other firms.
6. Sandhurst Consultancy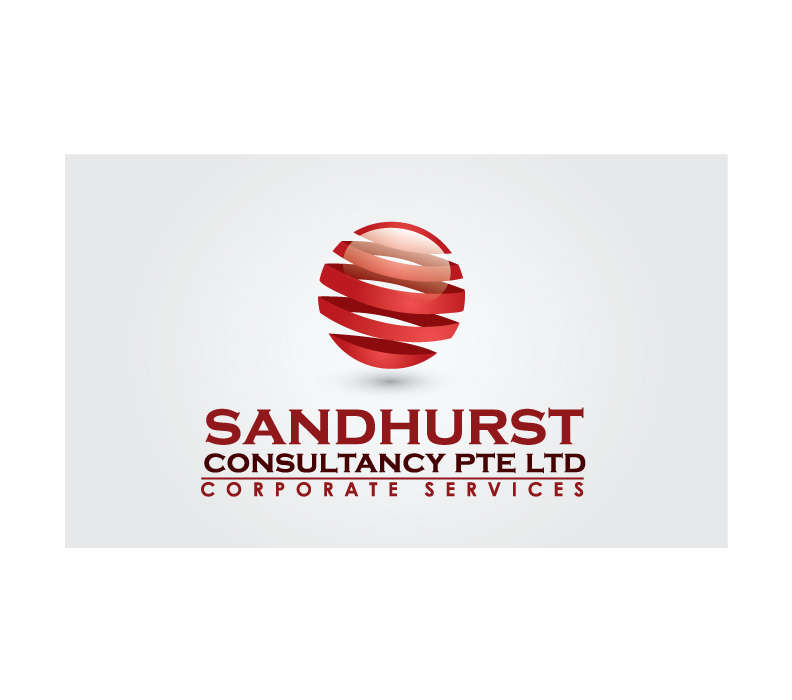 Sandhurst Consultancy, a Singapore-based company registration consultancy, proudly stands as one of the most well-established players in the country. Over the years, they have facilitated the establishment of numerous local and international firms in Singapore.
In addition to their comprehensive secretarial services, Sandhurst Consultancy offers valuable counsel on taxes and company regulations, which greatly benefit their clients.
What sets them apart is their popularity among clients in Southeast Asia, thanks to account managers who are fluent in various languages, including Mandarin and Indonesian. They excel in aiding clients with work permits, permanent residency applications, and work passes for non-Singaporeans, making them an attractive choice for international customers seeking to establish a business in Singapore.
7. Hawksford
It comes as no surprise that multinational corporations like Hawksford have chosen to establish a foothold in Singapore, given its pivotal role as a prominent commercial hub.
In addition to the standard offerings of typical corporate service providers, Hawksford extends its services to cover essential business functions such as assisting with incorporation procedures, handling tax matters, and managing employee payroll. What sets Hawksford apart from its competitors is its unique provision of trust administration services, including tasks like will preparation, succession planning, and the management of charitable interests.
With their comprehensive range of services, Hawksford emerges as an outstanding choice for individuals seeking an all-in-one solution for their business and personal needs.
For multinational companies, it's crucial to ensure that their service provider has a global network of partner firms, which Hawksford offers to leverage their worldwide presence.
Furthermore, Hawksford boasts multilingual account managers, making them the premier corporate secretarial service in Singapore for international businesses that have established operations on the island.
8. Rivkin
Rivkin has a solid reputation in providing business support services, including accounting and corporate secretarial services. They are known for their expertise in work pass applications and are an excellent choice for businesses looking to expand their workforce. For clients with specific requirements or inquiries, Rivkin offers the convenience of scheduling appointments through their user-friendly online system. This commitment to simplicity and ease of access is one of the key reasons we have selected Rivkin as one of the foremost corporate secretarial service providers in Singapore.
9. Reliance Consulting
Reliance Consulting offers tailored corporate secretarial services to meet the specific needs of local SMEs, foreign entrepreneurs, and international multinational firms. Their transparent pricing and customization options make them an ideal choice for businesses of all sizes.
10.AI Accountant Pte Ltd
AI Accountant Pte Ltd combines the power of AI technology with digitalized solutions to enhance financial activities. Their flexible service options cater to a wide range of business needs.
Within their routine secretarial services, AI Accounting assumes responsibility for a company's ongoing secretarial requirements over an extended duration. Typically, these contracts span one year or more, ensuring that the company's administrative needs remain consistently addressed.
Conclusion
Choosing the right corporate secretary is a critical decision for business owners. It's essential to consider factors such as the specific needs of the company, the range of services required, and the level of expertise provided by the service provider. Each of the companies listed in this guide offers unique strengths and capabilities, making them valuable choices for businesses in Singapore. By making an informed choice and partnering with the right corporate secretary, companies can navigate the complex regulatory landscape with confidence, allowing them to focus on their core operations and strategic growth.